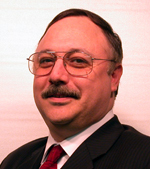 Kary has been a principal and partner of Consolidated Affiliates for the past 15 years. In 1976 he started his career in retail, working for a national sporting goods retailer, and spent the next 28 years serving in an executive capacity for Real Estate, Construction, Operations, and IT services for the Company. In his retail career, he managed new store construction, acquisitions, and renovations of over 300 locations with an annual budget of $30-$40 million dollars. He was also responsible for implementing new communication and computer technologies at their inception such as EDI, price scanning, POS satellite and local area networking.
Kary joined Consolidated in 1996, bringing a strong retail background in areas which helped to expand and strengthen the Company's offering and capabilities. Creating cutting edge models and processes to evaluate retail real estate values, the Company began to provide portfolio valuation and acquisition services. In the past 15 years, he has led portfolio acquisition and valuation projects for 3,000 properties, totaling over $10 billion in value. Also, having a strong background in real estate, construction, and financial evaluation, he has developed a platform for the Company in providing asset management services for major lending institutions. In his time with Consolidated, he has successfully managed a number of retail shopping center property repositionings with net proceeds of over $150 million. In his day to day, duties he also interacts directly with many of the Company's retailer based accounts.
Kary has been a member of the International Council of Shopping Centers for twenty years and holds a real estate license in the State of New Jersey. He has also participated in and developed many project management training courses throughout his career.
Kary credits much of his success to his firm grasp of project management and leadership skills which were first developed in his participation in the Boy Scouts. From the age of 10 he went on to becoming one of the youngest Eagle Scouts and led many large committees and organizations as a boy leader and young adult. He has continued his service to the organization in training scouts in project management and leadership skills on their trail to Eagle.
Kary grew up in Brooklyn NY, attended Polytechnic Institute of NY, and now resides with his family in Monmouth County NJ.